Our Names are Mariesa, Chani, Kathy  and Mernette. We currently have careers in Business Telcom Sales, and Government. We have recently been inspired to follow our Divine paths, which is to raise the vibration of the planet through the power of thought and unconditional love.
Mariesa Hayes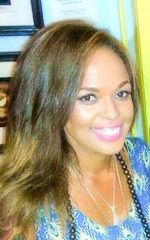 Mariesa Hayes strives to live each day with passion, joy and faith!

She is a mother of a teenaged daughter, has a Master's in Business Administration and operates both an IT consulting company and co-owns EP in Seal Beach, CA.
 She loves the healing and working with energy! She has completed courses and attunement in Reiki levels, 1,2 and Master training in the Usui System of Natural Healing. She is also a Pranic Healing Practitioner and has completed several classes under the Institute of Inner Studies; including Pranic Healing levels 1,2 Psychotherapy, Business Management, Kryishakti and Crystal healing courses. EP allows her to incorporate everything she has learned over the years and share her modalities with others. At EP she hopes to create and share a sacred space that can assist in healing one's soul emotionally and physically while spreading love to others.
 
Mernette Lee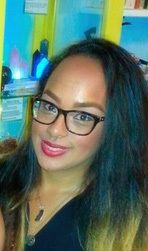 My journey began off a single question:
Is this what life is supposed to be about? Work so hard for years and years, missing out on memories and experiences with friends and family…just to die shortly after you get the time to start experiencing life?

It sounds dramatic, but for many of us, that is how life is and its our reality. I have always known that didn't seem like that was the purpose of our extraordinary existence.

I always felt that each one of us has a purpose in this life; it's just whether or not we know that! For me, I knew that I was created and on Earth for a greater cause. I would stay up late at night and cry to my husband because I could FEEL it deep inside…It was as if a fire was burning deep within my heart and gut because I knew that my purpose was something bigger than I could have ever imaged and that it was meant for me to literally change the world. It was as if I couldn't  breath because I was not serving the my ultimate purpose. But what exactly was that purpose?? So, to try to bring some type of relief to that fire inside me, I would go on a search to find my peace and to share happiness with everyone. Through my many different ventures as a painter and lover of art, a makeup artist, a welfare worker, a friend, family member and mother, I realized there was always one common factor…LOVE and helping those build up there self-love…the same self-love that I have lacked throughout my entire life.
Although I have always tried to lead a positive life, in 2011 I decided to truly practice the law of attraction and meditation (although I wasn't consistent with the meditation) because it was during a time and some time leading up to it,where I was experiencing huge personal and family struggles that I have never experienced before. So to get me out of this slump, I started focusing on what I had verse what I lacked. My thoughts, words, and actions were all done out of love and positivity. In return, everything that was shown back to me was met at my same vibration. But just like maintaining good health, it is a daily practice and once you slacked off, behaviors and feelings that you once had could resurface.

Over the past two years I have really tried to focus on my self and improving my self-love. Last October 2015, I decided to pick meditation back up and to add it to my daily practice. I began meditation every chance I could until I was able to quiet my mind a bit more than the previous times I've practiced. This was one of the best decisions I have ever made in my life. My purpose in life has finally been made clear! My purpose was very clear and has always been there with me…I always knew what it was, but until I was able to take out my minds trash, I wasn't able to see it. My purpose is to change the lives of people through the act of self-love! I was meant to inspire people, make people happy, show them that the ONLY love they need is the love from within; the love that has always been there and always will be. Simply put, my purpose is to lift us up in order to help us realize we are ALL one, all connected, all one piece of a gigantic, extraordinary puzzle! We all all the same! Strip race, gender, beliefs, and ego and  anything else that we think makes us up and what do we have??? We have a blank canvas of the most powerful thing there is…LOVE! We are ALL the same!

My path has been made clear to me and this is the first time in my life that I am truly going with which ever way my heart takes me…even if its scary, even if I do not fully understand it or if it seems wrong, I am going with my heart and all the signs that have been laid out for me. I know now that I can manifest my own reality. I use to tell people all the time when asked, why are you so happy…I tell them, "I live in my own reality bubble filled with rainbows, love and happiness. My only option is to be happy because nothing else exists." People may think I am crazy, but its okay because I am them and they are me. There is no separation. The only separation is the separation that are egos and thoughts put in between us and since those are not real…then there is nothing to be worried about.

This store will be the first of many ventures for me to help spread the love and raise the vibration of our universe! We all deserve to be and find peace. We all deserve to love ourselves for every wrinkle we have, every stretch mark, every crooked tooth, every pound of fat, and every imperfection (although who's to say what is perfect and was is not-thats our egos talking) that we think we have. The Self-Love Movement is a way for us to be reminded that all the happiness, peace and love that we ever want or have ever wanted is there with us right now. We hold that key! Now lets remember that we have it!
 
Kathy Pool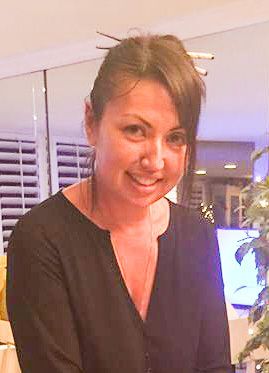 Kathy Pool is passionate in helping others become their best self.
She is a proficient and dedicated, licensed Pranic Healing Instructor. She initially began her training in 1999 on the East Coast with Masters Glenn and Marilag Mendoza and Founder Master Choa Kok Sui. Kathy worked directly at the Pranic Healing Center in New Jersey.
She felt these blessings continued when she moved to the West Coast, due to advancing her skill level under U.S Senior Instructor Master Stephen Co's direct wisdom and guidance, as well as Senior Instructor Kei Okubo.
As a Health and Wellness Educator, Kathy additionally inspires her clients in conscious living through the therapeutic benefits of meditation, holistic self-care, essential oils, nutrition and juicing.
She received her nutritional training with Founder Natalia Rose of the Natalia Rose System.
Kathy is a self-taught artist, expressing this natural talent with En-chanted art. Often magnificent angels show up in her paintings infused with divine healing energy. People literally exclaim their amazement with the beauty and calming energy each piece resonates to them.
She continues to inspire and assist others in developing develop their natural abilities through her art programs.
As an ordained Minister, Kathy can conduct a sacred marriage ceremony or a blessing for your new home or business.
Contact Kathy for individual sessions and group classes:
PranaKat@yahoo.com